Inner City Voices on CKUW 95.9FM
REAL TOPICS. REAL PEOPLE. REAL STORIES.
Director and cinematographer: Kirk Ferland
Music by: A Tribe Called Red Ft. Saul Williams, Chippewa Travellers - The Virus
Funded by: Manitoba Research Alliance Social Sciences and Humanities Research Council of Canada
Product of Darrien Morton's Masters Thesis research
Powered by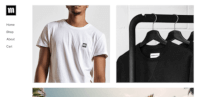 Create your own unique website with customizable templates.