GETTING STA​RTED
So you want to get a Water Wednesday activity happening at your school, workplace or community space

?

Let us help you get started in 5 simple steps!

Find or create a group
Choose a location
Choose goals for your group
Spread the word
Meet weekly until you are successful

These following steps are designed to guide an individual or a group of people who are interested in initiating #waterwednesday activities.

In School...

We recommend finding a teacher to help, and then meeting at lunch time every Wednesday. Teachers can help answer questions about inviting guests into the school, how much you can share online and offer other types of support

In Community...

We recommend you partner with at least one other group that is working on water protection or indigenous rights topics if possible to support in planning and organizing events and activities.
1. ​Find or create a group
First off, look around your school or neighbourhood for 2-3 other helpers who can help you organize. This may be an existing group in your school or community OR you may need to start a new group to focus on water


2. Choose a location
Pick a spot where your group can meet once per week to have discussions, make art or do activities. We selected places important to water, such as The Forks, or the fountain at Memorial Park. Make sure it is a place you can gather inside in the winter or outside in the summer.

3. Choose goals for your group
Ask your helpers and community to select what your group would like to focus on and make a plan for the first few weeks. Include guest speakers, activities and connections to current events

4. Spread the Word
Make posters and put them up around your school or neighbourhood, share on social media or speak to other groups about your Water Wednesday activities. Share posts online using the #WaterWednesday hashtag and share resources and info with the world

5. Meet weekly until you are successful
Once your goals are set, keep inviting helpers and try to find as many activities as possible for your group to be a part of. Petitions, rallies, workshops and other activities around water can all help make your work successful
Powered by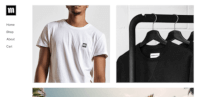 Create your own unique website with customizable templates.