AYO! (Aboriginal Youth Opportunities) is a youth movement from Winnipeg's North End. We develop relationships with organizations, media, government and businesses in order to empower each other. This group is led by young people volunteering and sharing their gifts with others. We listen to the ideas of young people, plan them, and love them until they become reality. We are committed to helping our North End to heal and will work with those who share our vision to provide ABORIGINAL YOUTH with more OPPORTUNITIES!
​
[CLICK HERE for MORE INFO]


TIPS FOR COMMUNITY

use the buddy system

attend MM@BT to talk with community members about local safety concerns every week

Learn about how the WPS system works

engage police without aggression

get the badge numbers when interacting with police officers

get the incident numbers when dealing with 311, 911 and non-emerg

volunteer in Block Parent or Bear Clan Patrol to help keep community safe

---
Powered by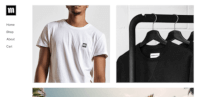 Create your own unique website with customizable templates.